Please join us to celebrate St. Aldhelm's Day Fair with a programme of virtual events and activities through the day! (Events will streamed unless otherwise mentioned).
Lots of fun for all and end the day with Malmesbury Community Radio and their programme of history and music! Please see poster and description for times and details of individual events and activities. PLUS enter our Riddle Competition! Details are further down the page.
ALDHELM'S DAY FAIR 25th MAY 2020- ACTIVITIES AND EVENTS
Riddles, Music and Pictures  - 12:00pm
St. Aldhelm, Monk and Abbot of Malmesbury Abbey during the 7th Century was an accomplished writer of riddles. Entries to the riddle competition by all ages will be read/ broadcast here. Plus there will be music and information about pictures to colour and spot the difference puzzles for children.
Phil Harding Q &A from TV's 'Time Team' Programme – 12:45pm
PHIL HARDING, well known archaeologist from TV's 'Time Team, answers questions about himself, his work and Malmesbury as part of our St. Aldhelm's Day Fair virtual celebrations.
Children's Arts and Crafts –1:30pm
Dragons, Knucklebones and Stained Glass Windows!
Materials required to make the Dragon:
Small empty cardboard tube (toilet roll or kitchen roll)
Piece of coloured paper
Felt tip pens
Sellotape or Glue
Scissors
Googly eyes (only if you have them)
Material required to make the Stained Glass window:
Sheet of tracing paper or kitchen parchment paper
Piece of card or coloured paper
Sellotape or glue
Felt tips of various colours
Scissors
Ruler
David Moss, Concert of Traditional Mandolin Music – 1:30pm (On Zoom Meeting only)
Listen to this Zoom Concert by joining Meeting ID:860 1770 0043 and Password: 262597
Traditions, History and Crafts from the Past – 2:00pm
Hector Cole on ancient and mediaeval weaponry. What is the story behind Morris Dancing by Malmesbury Morris Dancers and more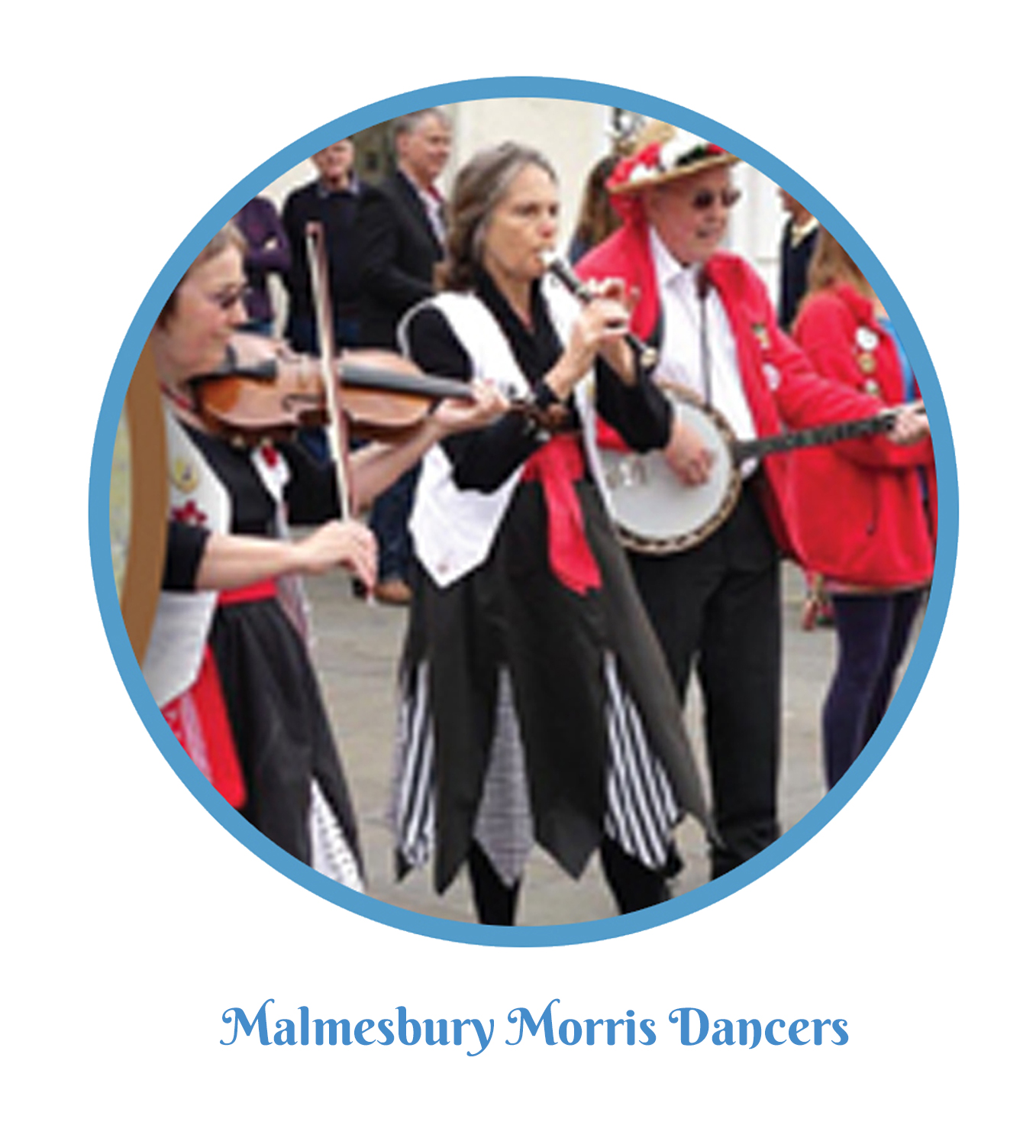 Tony McAleavy, A Talk about Aldhelm and Malmesbury – 4:00pm (On Zoom Meeting only)
Malmesbury historian and author, Tony McAleavy will be giving us an insight into the life of Aldhelm and our local history.
Listen to the Zoom Talk by joining Meeting ID:894 4809 8721 and Password: 262597
An Evening of Anglo Saxon History, Riddles and Music with Malmesbury Community Radio –7pm to 10pm (via link only)
Please see poster for details of the evening schedule, which can be listened to on shorturLat/cguvr   https://flyingmonkcommunityprojects.weebly.com/ 
Please note on 24th May at 10:30am there will be an online Heritage Service from Malmesbury Abbey www.malmesburyabbey.com/?page_id=144
ALDHELM'S DAY FAIR 25th MAY 2020- RIDDLE COMPETITION
Can you make up a riddle about Malmesbury or St Aldhelm?  Please send in your riddle (email words or a video) to This email address is being protected from spambots. You need JavaScript enabled to view it. and tell us your name and age group – under 11yrs, 11yrs to 16yrs, and over 16yrs/ adults. We will judge the entries and post our favourite 3 from all age groups on the website and Facebook. Emails and videos may be read or broadcast by us, especially during our St. Aldhelm's Day celebration.
Listen to Campbell Ritchie, Mayor of Malmesbury who will tell you more about the competition and another riddle by St. Aldhelm. Click here:  https://www.youtube.com/watch?v=l4QtHjrwXzQ
Here are a couple of riddles to inspire you!
Go back in time many centuries ago, I was an Abbot Monk of Malmesbury Abbey.
I used to sing outside so people would come to the Abbey
And I was also a great reader and writer of books.
I was made a saint and every year on the 25th May, people remember me with a fair.
Who am I?
I saw the eye of the tiger,
Whilst pouring beer.
Silly me for taunting,
Without due fear!
Who am I?
And can you solve one of St Aldhelm's Riddles?
I am bright white, born ages ago of the gleaming pelican
Who takes the waters of the sea into his open mouth.
Now I travel a narrow path over white-glowing fields
I leave blue footprints along the shining way
Obscuring bright fields with my blackened windings
It is not enough for me to open one pathway through the fields
Rather, the road runs its course in a thousand byways
And leads those who stray not to the heights of Heaven
Try to work it out and don't look it up! The answer will be posted on St. Aldhelm's Day!