Malmesbury's Cemetery at Tetbury Hill, Malmesbury, is a valuable green space in an area of town that is being quickly being developed. A recent study undertaken by volunteers, including botantist Ann Skinner, and keen gardeners Melissa Robb and Sue Alexander, and supported by Malmesbury Town Council, showed that alongside its role of providing a respectful place of rest it is home to over sixty types of plants and a large number of tree, shrub, bird and animal species.
Ann said: 'The oldest part of the cemetery was a meadow 150 years ago and many of the flowers and plants that existed then have survived. Just some small changes in how the cemetery is mowed to follow the flowering pattern of the flowers already here and the introduction of more of the original plants will add greatly to the character and sustainability of the whole cemetery'.
The study also led to the development of a plan and to support this important wildlife and during 2022 the volunteer team and Malmesbury Town Council staff have implemented a number of steps that will enhance this impressive bio-diversity. This has included planting a bird friendly hedge, installing bird boxes built by 1st Athlestan Malmesbury Scouts on the chapel, and, during September and October, planting more native wild flowering plant species including meadow vetchling, wild carrot, moon daisy and knap weed that have been grown on by pupils at Malmesbury Primary School.
Volunteer group leader Sue Alexander said: We have had great help from a wide range of individuals and local organisations and the support of the Town Council from the start and I am really proud of the progress we have made. I would also like to thank Simon Newman of Still Green for providing wood chip to mulch the new hedge.
Malmesbury Primary School teaching assistant Nicola Croveto said: The pupils have done a great job growing on the plug plants for the cemetery and it has been a bigger than expected project because of the dry summer. The planting days were enjoyed by all of us and we are looking forward to seeing more wild flowers in the cemetery next year as a result.
Speaking on behalf of Malmesbury Town Council, Cllr Campbell Ritchie, who is Chair of the Council Committee that manages the cemetery, said. 'This has been a great project to work on. The volunteer team, Scouts, Primary School and other supporters, together with our own grounds team, have done a brilliant job developing and implementing these changes. I would like to thank them very much for their enthusiasm and hard work. It is impressive how just a few small steps will help wildlife so much. We will be sharing the information we have gathered about the history and nature of the Cemetery on Explore Malmesbury, www.exploremalmesbury, in the months ahead.
Photos: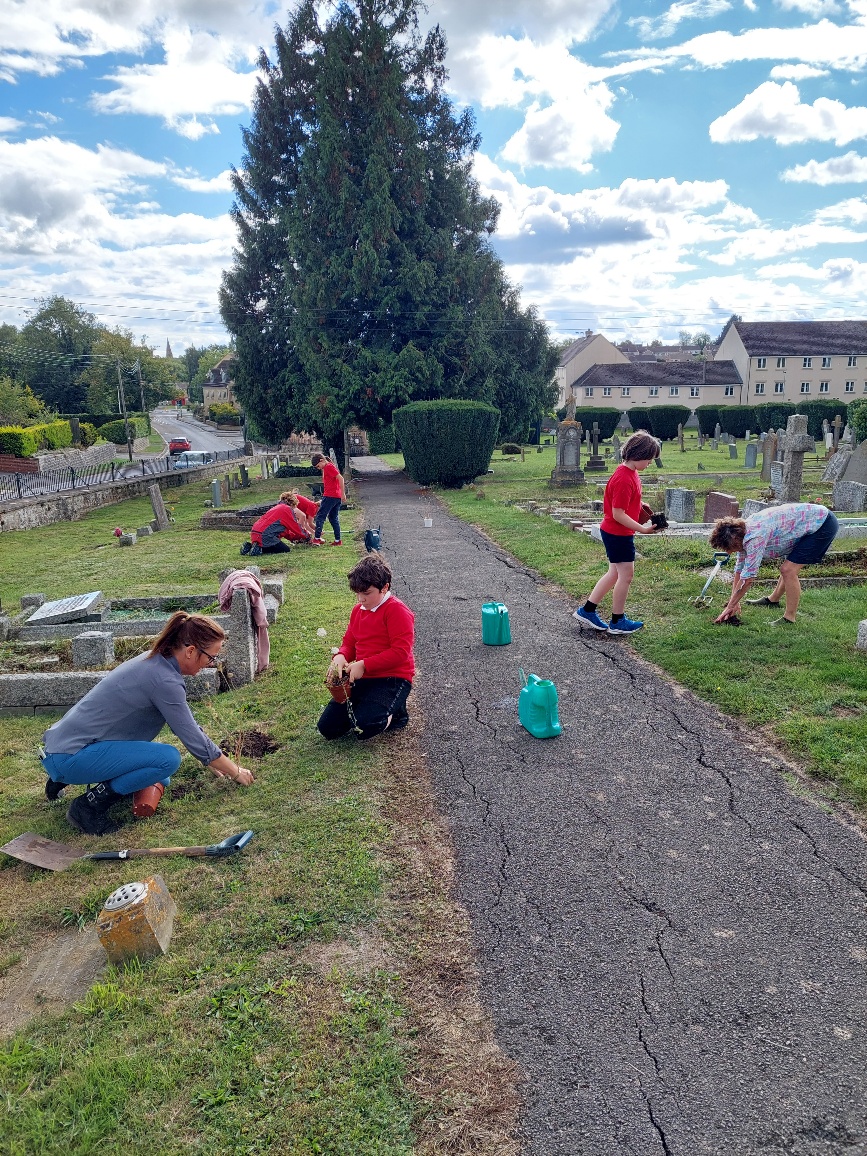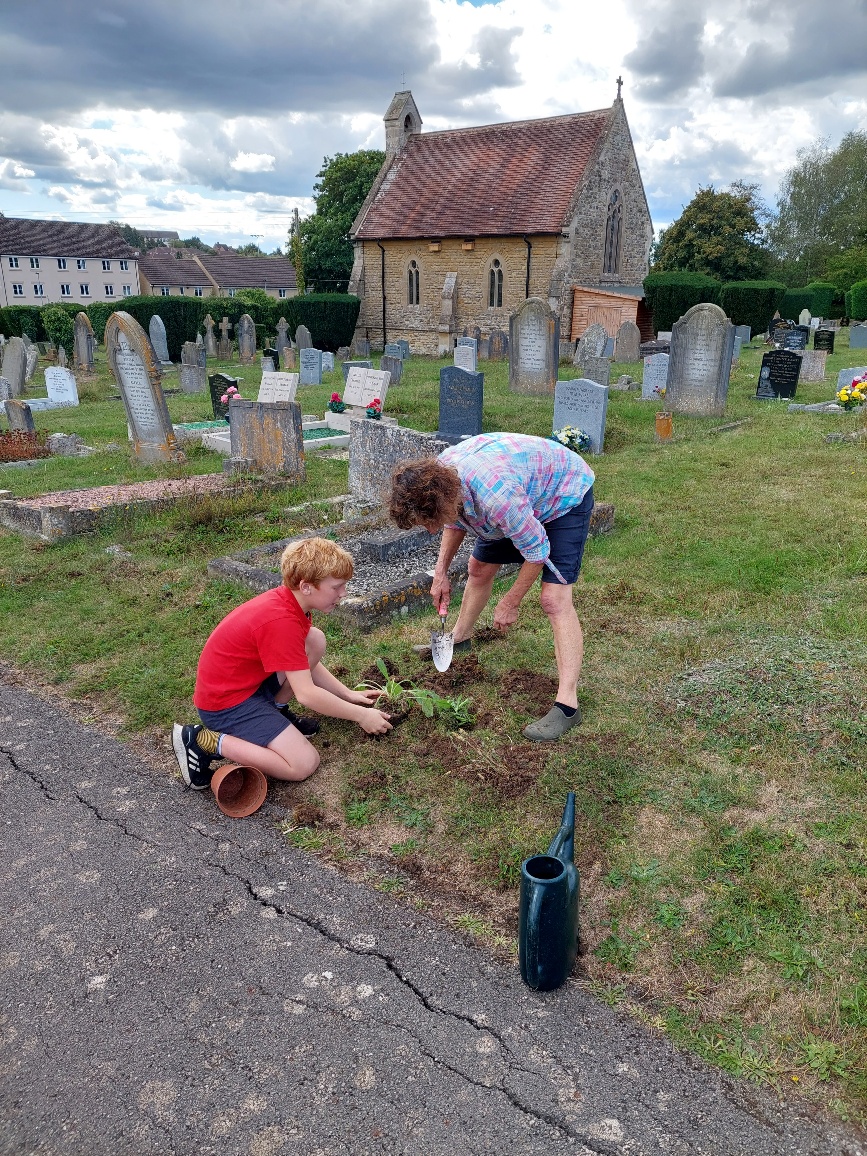 Pupils of Malmesbury Primary School planting the new flowering plants they helped grow in late September, with Sue Alexander, Ann Skinner and teaching assistant Nicola Crovetto.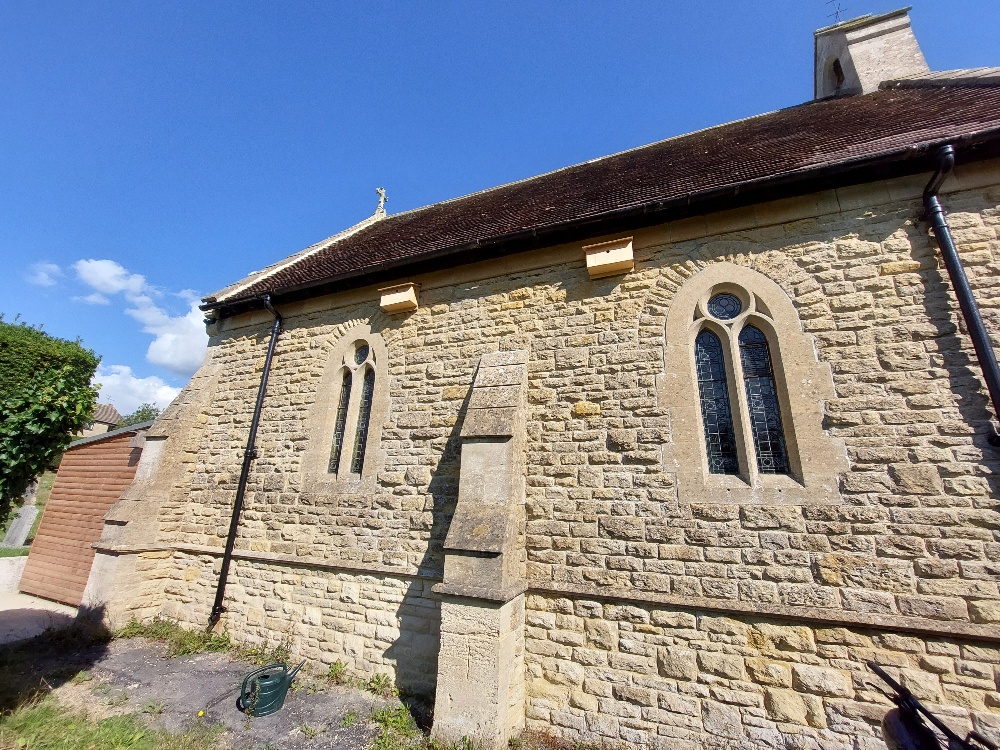 Bird boxes installed at the Chapel.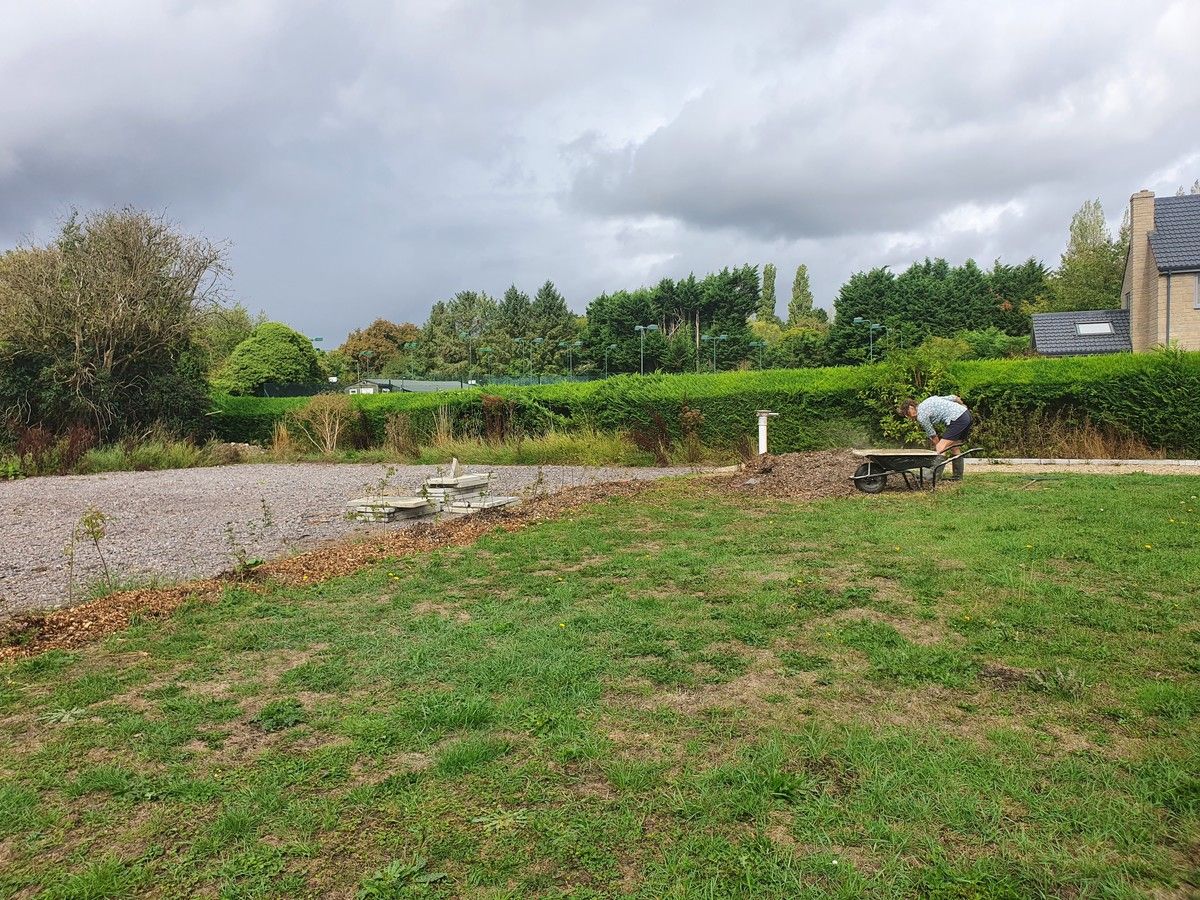 Simon Newman, of Still Green, tending the new hedge.
The Conservation Management plan produced by the volunteers, is available to see at the Town Hall.