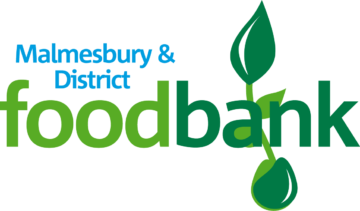 Helping Local people in crisis
Every day people in the UK go hungry for reasons ranging from redundancy to receiving an unexpected bill on a low income. A simple box of food makes a big difference.
The Foodbank in Malmesbury is a project founded by local churches and community groups, working together towards stopping hunger in our local area. It serves an area which covers Malmesbury and the surrounding villages.
How the Foodbank works
The foodbank works using a voucher system. Vouchers are NOT available directly from the Foodbank .
Malmesbury & District Foodbank works with local agencies in order to provide the most appropriate help for the circumstances of your situation, this includes HEALS of Malmesbury, to identify people in crisis and issue them with a foodbank voucher.
You can contact HEALS on 01666 238100 and 07931 098347 or Email: This email address is being protected from spambots. You need JavaScript enabled to view it.
When you visit a referral agency they will take some basic details from you to complete the voucher. This will help them to identify the cause of your crisis and offer practical guidance. It also means the Foodbank  is able to prepare suitable emergency food for the right number of people.
Once you have been issued with a voucher, you can exchange this for a minimum of three days of emergency food with your nearest foodbank centre.
For more information please contact:
HEALS ( details above) 
Malmesbury & District Foodbank at https://malmesburydistrict.foodbank.org.uk/   Phone: 01666 826982 or  Email :This email address is being protected from spambots. You need JavaScript enabled to view it.