If you, your family or your friends are still at home and struggling for ways to keep busy we hope these suggestions will give you lots of ideas of things to try.
We hope you find something of interest.
The material contained in this article is intended for informational purposes only. It is not intended as a substitute for professional advice. While we endeavour to check content and keep information up to date we cannot guarantee content, we have no control over external links and use is at your own risk. If you come across any inappropriate content please inform us.
Wiltshire Council's Active Communities
Wiltshire Council have compiled a useful list of resources across a wide range of subjects.
This is a great place to start your search for activities to do at home.  
There are lots of ideas of things to do, stay active or just keep your mental health in a positive place, with sections on:
Keeping Active
Mental Health
Reading and Rhyme
Creativity, Culture and Heritage
Home Schooling 
Digital Learning
 For Wiltshire Councils Active Communities resources:  Take a look here
Keeping your body active and healthy
The NHS has a virtual fitness studio with free instructor-led videos covering aerobics exercise, strength and resistance, pilates and yoga, there is even a couch to 5K 10 week fitness plan.. The videos range from beginners to intermediate level, there is something suitable for all ages , last from 10 to 45 minutes long, and are available here  The NHS Virtual Fitness Studio
Wiltshire Council offer support with weight management programmes for all ages . If you would like to find out more  Click here
Joe Wicks - Fitness guru Joe Wicks has become the "the nations P.E. teacher" with his daily You Tube workout. Wicks says they are suitable for all ages, and even adults can get involved. Tune in at 9am each morning for a 30-minute workout or go to You Tube and type Joe Wicks into Search .
For Older People
For NHS exercises specifically for older people click on the following links: Live well - Exercise as you get older  or  Live well - Sitting exercises
Wiltshire Council have created a healthy lifestyle guide that is aimed at older people during COVID-19 whilst social distancing measures are in place and more time is being spent in their own homes.
The guide can help with healthy eating, as well as the importance of hydration and physical exercise, and how this will all contribute to preventing the risk of falls during this time of social distancing, and also in the future.
View The Healthy Lifestyle Guide here
Keep your mind active
Enjoy a good book
Libraries - Libraries are closed at the moment, but Wiltshire library members can download eBooks and eAudiobooks and read eMagazines by registering on the Wiltshire RB digital website or the RB digital app with a valid library card number and email address.
You can join the library here online.
Audible - You can download free audio books for all ages on Audible
Learn something new
Try some online learning
Digital and numeracy courses - Go to The Skills Toolkit  for free HM government digital and numeracy courses to build your skills. From courses on how to use social media to coding.
The Open University - The Open University Open Learn offers many free courses.  Click here for the list of free Open University courses
Future Learn - Explore online courses to continue studying, build professional skills, and connect with experts. Click here 
Learn a Language
Rosetta Stone - Rosetta Stone is giving free access for schoolchildren to use its language courses for the next three months, saving parents the usual £50 fee. Go to  .rosettastone.
Duolingo - For a free trial for all ages of Duolingo language courses  click here
The BBC offers free language courses, for all that's on offer click here
Try something new or hone your skills
Try out Origami – There are many resources online including:
Play chess with a family member a friend online or against a computer:
 Play Sudoku
You can download a free app here
Or play online here
There are also lots of downloadable sudoku puzzles online.
Challenge yourself with a crossword puzzle.
Many of the daily newspapers have online crossword puzzles, go online and make your choice.
Entertainment 
Malmesbury Community Radio 
Enjoy the great weekly schedules put together by our very own Malmesbury Community Radio
If you're stuck at home – you're not alone
To listen click here or go to flyingmonkcommunityprojects.weebly.com
BBC iPlayer
You will be able to catch up on programmes you have missed or find lots of box sets of different genres to watch on BBC iPlayer. Go to https://www.bbc.co.uk/iplayer
ITV Hub
To watch ITV programmes on demand , live or select a box set of ITV series go to https://www.itv.com/
A Night at the Opera or Ballet
                 
The Royal Opera House is closed – but in the meantime it is offering free online broadcasts that you can access anywhere, at any time across the globe. A range of ROH productions can be accessed for free via its Facebook and YouTube channels.
Unlock the treasures of a museum
The British Museum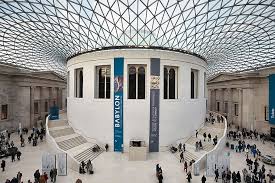 More than 8 million objects sit inside the British Museum. You can search through much of this online, exploring the artefacts individually or by geographical origin. Two of the galleries have digital versions online: Prints and Drawings, from artists including Degas and Henry Moore, and Oceania, which spotlights art and artefacts from Austria, New Guinea, Melanesia, Micronesia and Polynesia. Make sure to also check out the History Connected channel, which gives an interactive timeline of objects across themes.       Visit here
Natural History Museum
With more than 80 million specimens spanning billions of years, London's Natural History Museum is home to one of the world's largest collections of natural history. From dinosaur skeletons to furry frogs, from a meteorite to an earthquake simulator, there are amazing exhibits to see wherever you are in this museum. The NHM website includes fascinating stories from the natural world.  Visit here
Science Museum
The Science Museum's collection is a record of scientific, technological and medical achievements, and includes exhibits such as Amy Johnson's Gipsy Moth plane, the Apollo 10 command module (which has been around the moon) and the first ever jet engine. The museum's online collection includes more than 250,000 objects and archives.  View the collection here
V&A
The beautiful Victoria and Albert Museum is home to one of the world's greatest art and design collections. Highlights range from a Glastonbury Festival Archive to  Leonardo Da Vinci's notebooks, The Three Graces sculpture and a coronet designed by Prince Albert for Queen Victoria. You can go behind the scenes of the V&A by watching Secrets of the Museum on BBC iPlayer. You can explore the museum's online collection here.
Discover the delights of a Gallery 
The National Gallery
The National Gallery is home to thousands of publicly owned artworks from the UK and Europe, which you can visit with the National Gallery's 360 degree tool. The tour offers detailed information about each painting as you look at it, as well as floorplans to navigate around as though you are there.
The Titian exhibition opened just days before all the museums closed, but you can still watch a number of Facebook Live interviews about the show on the gallery's YouTube channel
The Tate Modern
Take a tour of the Tate Modern  here
Have your own private You Tube viewing of the Tate's Andy Warhol exhibition  here
Musée d'Orsay, Paris
The museum by the Seine in central Paris houses the world's largest collection of Impressionist and post-Impressionist artworks. Tour around the gallery in 360 degrees (look out for the bronze model of Degas' fascinating Dancer Aged 14, fitted with a real tutu).
Courtauld Gallery
The Courtauld Gallery has already been closed since 2018 for a major redevelopment, and created a virtual tour of the venue as it was before the doors shut. The photographic technique used to shoot the museum's interior allows you zoom in close enough to see the brush strokes and texture of masterpieces such as Vincent van Gogh's Self-Portrait with Bandaged Ear or Édouard Manet's A Bar at the Folies-Bergère.
Van Gogh Museum, Amsterdam
The Van Gogh Museum in Amsterdam has the largest collection of his work anywhere. From sunflowers to his starry night, explore these wonderful masterpieces appreciated by so many.
The Metropolitan Museum of Art, New York
Among the online exhibit highlights are spotlights on Christian Dior and Coco Chanel, the art of music through time and a new look at Vermeer. The Met also has a timeline of art history on its site, where you can study the development of artistic practice from 8,000 BC to the present.
Frida Kahlo
A newly created Frida Kahlo exhibition combines the forces of 33 museums and cultural collections around the world, including the V&A and English National Ballet. Take a virtual tour around the Mexican artist's work, possessions and letters and the places she lived and worked.
What's on at the theatre?
Find out what is streaming by Clicking here for Time Out/In
Get creative
Music 
The BBC has a variety of online music resources and courses - Click here
Art
The Tate
The Tate Gallery website has a Tate Kids section with lots of lovely ideas for a great range of inspiring creative activities for children of all ages.
Access Art
AccessArt now have over 850 resources aimed at all ages and abilities and covering all areas of the visual arts.
Enjoy a selection of free-to-access resources here.
Dance
There are free classes online for all dance styles from Hip Hop and Street Dance to classical ballet.
Ballet
The Royal academy of Dance has a series of online dance classes for the over 55's  Click on Silver Swans Classes to explore this resource
Ballroom lessons for all ages  
Click here to 'Keep Dancing' with Oti Mabuse
Other Activities 
For those living with Alzheimers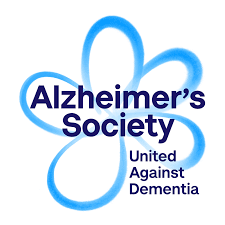 The Alzheimers Society has lots of ideas of activities to support those with dementia.
For Children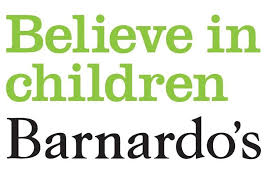 Barnardos have created an activity pack for children focusing on wellbeing. Please click here to view