The Malmesbury in Bloom displays, created by Malmesbury Town Council, with the generous support of donations from local organisations and businesses, are now blooming. We hope you and visitors to Malmesbury will enjoy the beauty these bring to our town.
Gardeners of all ages there is still time to enter our Malmesbury in Bloom Garden Competition, details below.
Entries need to be in by 4pm on Friday 15th July with Judging on 22nd July.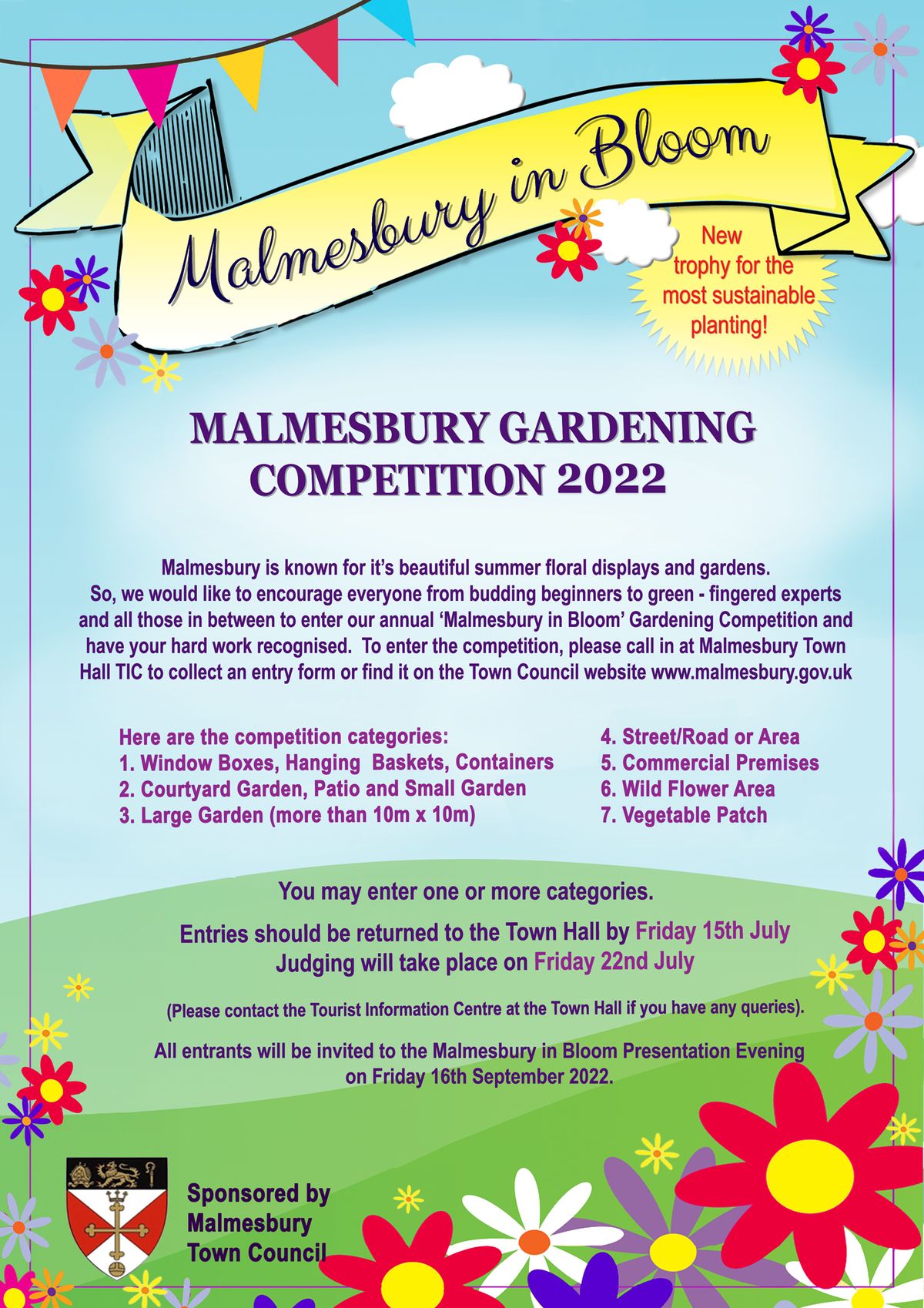 If you are a budding artist living or going to school in Malmesbury then get creative and enter the Children's Multi-Media & Painting Competition.
All entries need to be in by 4pm on Friday 22nd July.